Read Our Outstanding Reviews!
So great came back later to allow the cleaning crew to finish. Worked really fast and professionally. Highly recommend.

- thomas swansey. 1/16/2020

I have used their services many times. they definitely put their customer experience and satisfaction first. Very easy to work with. Would recommend their services to everyone and will continue to use them

They were so great & easy to work with. I have used their services 3 times and have referred many people to them. We will continue to use them for our floor cleaning needs!!!!!

- Laurie Chadd. 11/20/2019

They arrived when they said they would! The carpets looked great.

- Holland Wood. 11/17/2019

Late review, but I had my son's home carpets cleaned; couldn't stand walking on it and seeing my grand kids rolling around on dirty stinky carpet. Carpet looks great, two shades lighter and no doggy pee smell.

Outstanding customer service! Carpets look great!

- Camille Drotts. 7/13/2019

Great quality service everytime. I have used other known companies on Whidbey Island and all I can say is that, based on the price and superior quality results of EnviroCare Cleaning Services. This company is the best to hire to clean your carpets. You will love the results. The company owners are also great persons to deal with. This is the second time that I have used their services, the first time was an emergency situation and even though it was the weekend and almost the end of the day. I was able to get my mess cleaned in a matter minutes. Thank you.

Don and his wife are a great team. Don does an excellent job on our carpet and his prices are very reasonable. He's been cleaning our carpet for several years. We wouldn't use any other carpet cleaning service. Thanks Don!

- Marguerite Glascoe. 5/18/2019

Fair price and the carpets came out great. Will definitely use their services again.

Don did an amazing job and was extremely friendly. Showed up and finished his work in a timely manner and got some extremely tough stains from my dogs out of the carpets like they weren't even there. Would definitely recommend this company to all who need their carpets professionally cleaned! They also worked with me on short notice and managed to squeeze me in when they were already fully scheduled.

Last month I had a incident in my home. A connection broke on a water filter system under my kitchen sink which flooded my kitchen and into my bedroom. The carpet was soaked.

I was able to dry out the carpet myself, however the odor was sickening.

I contacted Don Chadd from Enviroclean and a friend to come over and attempt to help me with this situation.

I have to tell you Don is a genius. His professionalism and knowledge of his craft is stellar to say the least.

Don returned last week to touch up my bedroom carpet, and it has never looked so good.

I will recommend his services to anyone in need. Awesome job!!!!!

Thank you Don

- Donald Atkins. 5/7/2018

We are moving out of military housing and had our home steam cleaned today. Don steamed our carpet and sprayed a pet sanitation. Everything was finished in a timely manner and at a great rate. I highly recommend EnviroCare Cleaning Solutions.

- Brittany Williams. 9/11/2017

On time, very friendly, got right to work and the carpets looked great! The price was very affordable and I didn't have to wait around all day. I was there for a friend at work and will be scheduling an apt. for my home as well in the new year. Might even have the grout done and sealed.

- Carolyn Schultz. 11/19/2016

Don of envirocare does a really great and thorough job. Cost is very reasonable.

- Regina Miller. 11/7/2016

I had a great experience with this company. I'm transferring to a new command in 2 days. The original carpet cleaning company that I reserved had to cancel on me so I found this company in the Google search engine. The lady that i spoke on the phone with was very sweet and she was able to get me an appointment for the very next day. He arrived on time at exactly 1 o'clock and as soon as he got here he did the assessment and began cleaning. He was very thorough and the job did not take very long for him to complete. The carpet looks absolutely AMAZING and it wasn't very expensive and they gave me a military discount! #winning, which was grateful to my budget LOL. I highly recommend this company. Great customer service, and a spectacular job!

- Iketa Prater. 10/29/2016

Great service and very knowledgeable

- ge von Fempe. 10/21/2016

Wonderful service starting from the initial phone call. Our carpets are beautiful and nice to have the peace of mind our daughter isn't crawling all over harmful chemicals. We will definitely use them again and recommend to friends.

- Leila Brunell. 8/8/2016

Don with Envirocare did a wonderful job, delivered more than expected and was a pleasure to meet! I would not hesitate to recommend him to others and plan to do so. I own a real estate company and come into contact with many people who need carpet cleaners and other contractors. I am always happy to have a good find on my list! Thanks Don for the great job!

- Semanko Realty Group LLC. 7/28/2016

Quick Response - Good Price - On Time - Friendly, Professional Service!

Moving into a fixer-upper house with some very well used carpet

Envirocare cleaned it thoroughly; no longer smells and it's half a shade lighter.

Don has been in business for some time... and certainly knows his business.

More than met my expectations.

- Tracy Weaver. 2/16/2016

I highly recommend their thorough and decently priced business.

- Shoshana Marrero. 1/12/2016

We were so pleased with the results at our clinic that we had EnviroCare Cleaning Solutions also clean our home carpets. We would certainly recommend this company to others.

- Teresa Rindal. 11/11/2015

Lauri, who schedules appointments is consistently lovely, reliable and quick. Don, who cleans the carpet treats the work as though it was some time-honored tradition to work like crazy to remove the most impossible stains. Six times I've worked with Envirocare and six times they were stellar, inexpensive, prompt and terrific people to be around. There is only one organization in 50 years that I've encountered that can match them - Hospice. Thank you Don and Lauri.

I was very pleased with the results. He arrived when he said he would and made sure I was happy with the results before he left. He removed stains I was afraid would not come out. The carpet looks new.

- Stephen Heller. 2/12/2015

Quality work at an affordable price. Was able to remove some stains I thought were permanent

They were able to get my carpet spotless after several years of abuse.

Don came to my house right on time and got right to work. He was very polite and did an amazing job. When I moved into this house over a year and a half ago the carpet was already in poor shape but now it looks like they are brand new, even the stairs! The same goes for Laurie and her service over the phone. It was a very simple offer at a great price.

Thank you very much!

- Adam Kimball. 10/24/2014

GREAT JOB!!! Highly Recommend this company for anyone. Cost effective, professional and on time. Very good customer service, respectful and friendly. HIGHLY RECOMMEND. We had a tough job, the service technician made an extra effort to ensure everything was right. Will use them every year for our spring cleaning!!

- Ian Gehrmann. 5/14/2014

EnviroCare has been maintaining my office carpets and waiting room chairs for the last 18 months. They have always provided excellent cleaning with very fair pricing. I would highly recommend them.

Dr. Bob Kardly

Coupeville Chiropractic Clinic

- Robert kardly. 0/27/2014
Proudly Serving Oak Harbor, Anacortes, Mount Vernon, Freeland, Langley & Clinton, WA
Properly caring for your floors requires in-depth knowledge and experience. At EnviroCare Cleaning Solutions in Oak Harbor WA, & Surrounding Areas, we know how to clean flooring. No matter the job, you can count on us to use the right tools and techniques to effectively clean your flooring and help preserve its beauty for years to come.
RESTORE AND PRESERVE THE BEAUTY OF YOUR FLOORING
We specialize in professional cleaning and restoration. Our team believes you deserve the very best service, so we go out of our way to deliver exceptional results and a great customer experience. We want to do more than just clean your floors; we want to win your loyalty. Trust your floors to the experts because your floors are the second-largest involvement you have made in our home.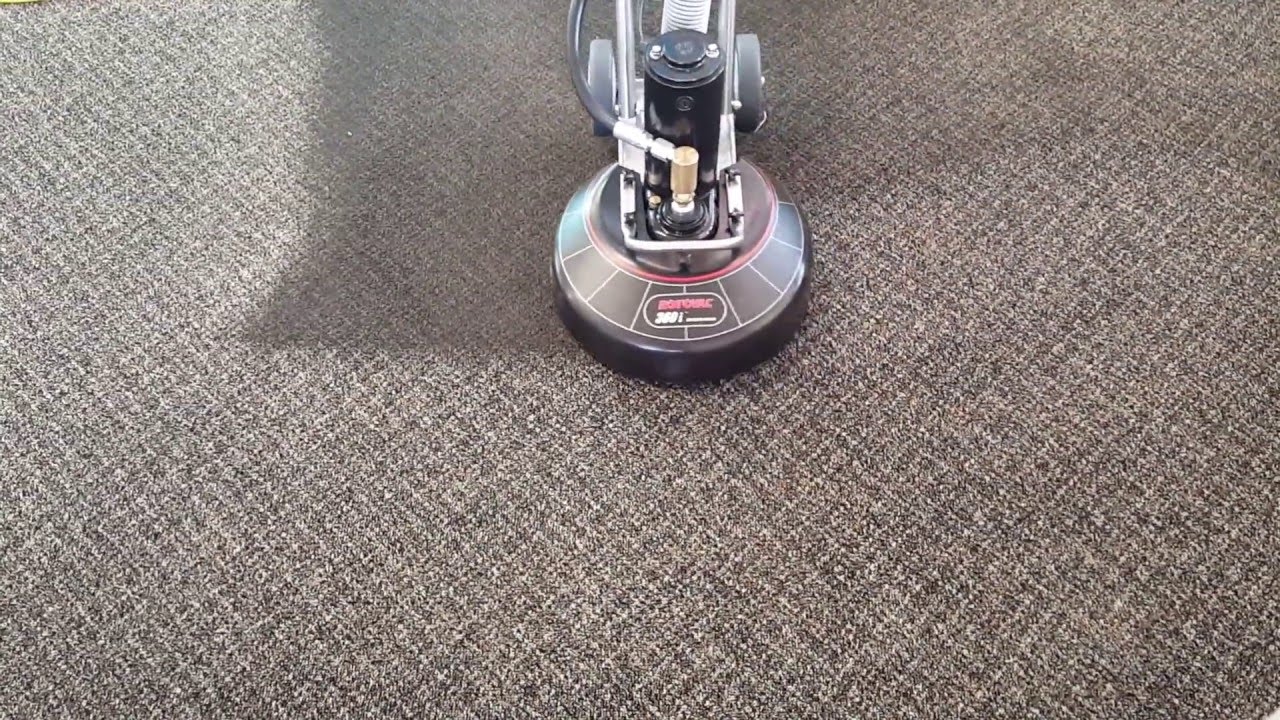 Our team members are prompt, professional, courteous, and efficient.
We leave your carpets looking as close to new as possible without breaking the bank.
We use the best products and equipment available on the market.
We're there when you need us. We show up on time and do a great job every time!
Get in touch for a free, no-obligation quote
Enter your details, or get in touch with us to discuss your cleaning requirements and provide you with a tailored & detailed quote free of charge with zero obligations.